As our client, you will have a team of highly qualified professionals working for you to provide the best coverage for you, your family, or your business.  Building a long-lasting relationship with our clients is our number one priority. We want to spend more than 15 minutes with you to understand your insurance needs now and your future goals in this ever changing world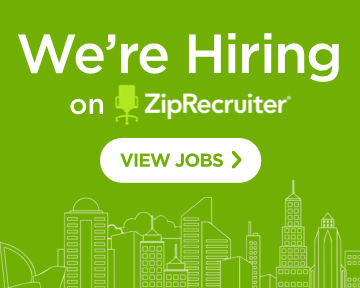 Robert "Bob" Klinger
President - CEO
Life Underwriter Training Council Fellow (LUTCF), Certified Professional Insurance Agent (CPIA)
Robert S. Klinger LUTCF, CPIA is the founder, president and CEO of Klinger Insurance Group. A native of Pittsburgh, PA, Mr. Klinger graduated from Edinboro University of Pennsylvania with a degree in Criminal Justice and a minor in Psychology. He also graduated from the United States Army Officers Candidate School in Fort Benning, Georgia.
Lilia Karasik
Chief Financial Officer
(Speaks Russian)
Lilia came to United States in 1990 from Moldova (former Soviet Union). She has lived in the Washington DC area for almost 20 years. Lilia has worked at Klinger Insurance Group since 2013. She has B.S. Degree in Accounting from University of Maryland at College Park. She is fluent in English and Russian and has over 10 years of experience in both Public and Private Accounting. Lilia enjoys traveling, reading and spending time with her family.
Linda McCarty
Office Manager - Life & Health Sales
Linda is a native of the Washington DC area. She has been with Klinger Insurance Group for 9 years. She holds a Life & Health license. She has an Associate's degree as a Legal Secretary. Her background includes over 23 years' experience as an Office Manager with a strong background in computers. In 2010 & 2015, she was awarded the Employee of the Year Award. She has won Employee of the Quarter several times throughout the years and from 2009-2016.  She received the Award of Excellence in Office Support 6 times. Linda's hobbies including playing/creating with her grandkids and spending time with her kids. Linda likes to garden, sew, quilt and crochet. Linda is actively involved in several charities including Grandma's Mission Angels. She also crochets baby items and makes/sews baby quilts for several different charities.
Tram-Anh "Annie" Nguyen
Account Manager – Commercial Lines
(Speaks Vietnamese)
Annie is originally from Vietnam and speaks Vietnamese and English. She has an Associate's degree in Computer Information. She has 10 years' experience in Customer service. She enjoys spending her time with her family, friends, cooking and gardening.
Jessica Escobar
Account Manager – Commercial Lines
(Speaks Spanish)
Jessica is originally from El Salvador, and is fluent in Spanish and English. She has an Associate's degree equivalent in Art. Jessica has nine years of customer service experience. Her professional experience is in retail management and service, as well as health care. She enjoys spending time renovating and decorating her new home, as well as spending time with her grandparents and her dog.
Dorota Shah
Account Manager – Commercial Lines
(Speaks German and Polish)
Dorota recently moved to Maryland from the United Kingdom. She is originally from Poland, and she is fluent in Polish, German and English. She has a Master's Degree in Civil Engineering and 11 years of insurance experience. Dorota enjoys traveling with her family, and has visited part of Australia, Asia, Europe and North America.
Jane Kim
Account Manager – Personal Lines
(Speaks Korean)
Jane is fluent in Korean, and obtained her BA in Business Administration from Michigan State University. Her favorite activities include working out, cooking and traveling. Jane also enjoys doing arts and crafts with her children.
Lorraine Moseley
Assistant Account Manager – Personal Lines
Lorraine is originally from a small town in West Virginia. She spent time with the United States Air Force Security Forces before obtaining a degree in Paralegal Studies. Lorraine enjoys assistant coaching for her daughter's soccer team, and spends her down time with her family and dabbling in various crafts such as crocheting, jewelry making and painting.
Amanda Draper
Assistant Account Manager – Personal Lines
Amanda is originally from Texas, and just recently moved to Maryland in April of 2017. She graduated from the University of North Texas with a B.F.A. in Studio Art: Drawing and Painting with a Minor in Marketing. She spends her time crafting all different kinds of artwork, gaming, and reading books. She is working towards fluency in German and Spanish, and loves learning new things.
Qing "Lucy" Luo
Administrative Assistant
(Speaks Chinese – Mandarin and Cantonese)
 
Qing is originally from China. She is fluent in both English and Mandarin, and also speaks Cantonese. Qing has a Master's Degree in Education, and has previous experience in education, general office, and bank customer service. In her spare time, Qing enjoys music, classical movies, sight-seeing, cooking, and church and family activities.
Shuyuan (Sue) Wang
Administrative Assistant
(Speaks Chinese – Mandarin)
Sue is originally from Toronto, Ontario, Canada, and is fluent in both English and Mandarin Chinese. She earned her Bachelor Degree in Economics with honors from York University, which is currently ranked as Canada's third best business/economics school. Prior to working at Klinger Insurance Group, Sue was a published model/actress who worked with magazines, advertisements, runway, and films.
Shannon Reinhart
Marketing Director
Shannon is a Maryland native who currently resides in Frederick County. She holds a B.F.A. Degree in Graphic Design but has expanded her knowledge to lend her talents to marketing, video, and social media. In her spare time, Shannon frequents farmer's markets, craft fairs, and street festivals with her husband and friends, and enjoys cooking, gardening, yoga, reading, writing, and traveling. She is working toward fluency in Spanish, and is looking forward to her next adventure abroad.
Marti Edwards
Director of First Impressions
Prior to joining Klinger Insurance Group, Marti worked with the Food and Drug Administration from 1997 through 2018. She worked in the public sector for 37 years in varying positions such as Assistant to Partners, Presidents and Vice Presidents of startup and large companies, Conference Coordinator, Human Resources Administration, Recruitment, and Project Management. During her tenure with FDA she served the public in many capacities, such as administrative and financial management; recruitment, retention, FTE resource allocation, budget formulation, policy, and Continuity of Operation (COOP).
 
In her spare time, Marti is the Director of Communications for the Helping Hometown Heroes Foundation.  This foundation is "dedicated to aiding our soldiers recapture their lives by assisting them in regaining their mobility and improving their morale."  Marti successfully worked with the Combined Federal Campaign (CFC), enabling the Foundation to become a part of the world's largest and most successful annual workplace charity campaign throughout the country and internationally. In addition, she researched grants that would provide financial support for our wounded warriors. Marti's parents served in the US Army in WWII. Her 3 brothers and the father of her children served during Vietnam in the US Army and US Navy. She is honored to support our men and women in our Armed Forces.
 
Marti is a proud mother of 2 children and 3 grandchildren.